About Us – Polo tournaments
Come and try polo with the White Rose Polo Club, the fastest growing polo club in Yorkshire.  The club, set in the beautiful surrounding of the Yorkshire Wolds, is located at Townend Farm, North Cliffe, just 20 minutes south of York and 5 minutes from Jn 38 of the M62.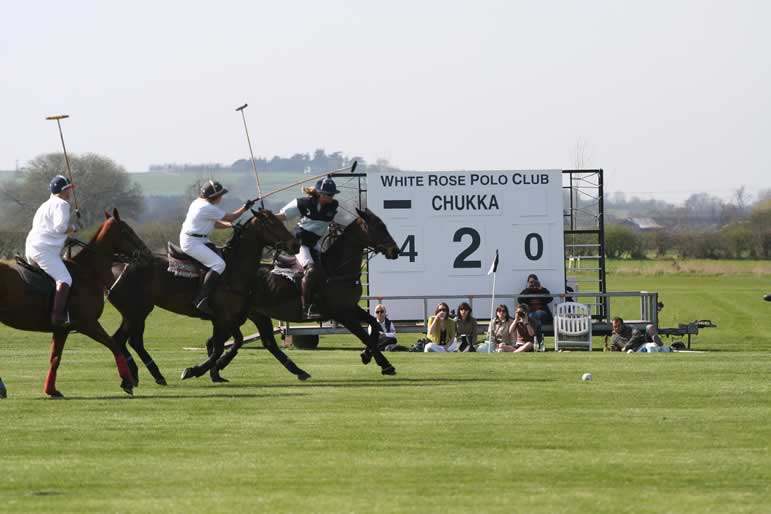 Club chukkas are played every weekend
The club was founded by Hedley Aylott, the owner of Townend Farm. It was setup by its members in early 2007, to provide a thriving polo centre in Yorkshire, where people of all abilities can learn to play polo in a fun, constructive and encouraging environment. The club has over 30 members ranging from complete beginners through to 0 and 1 goal experienced polo players.
The polo coach is Tony Wesche, a HPA qualified coach from New Zealand. Tony is a highly respected horseman and polo coach who has a wonderful approach to the sport. He is also an accomplished polo cross player.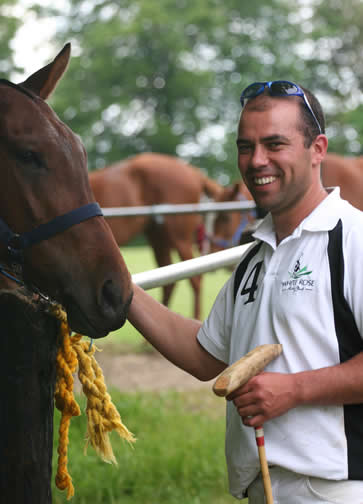 Tony Wesche our much loved New Zealand polo coach
The polo grounds at Townend farm are some of the best in the country having been laid under the guidance of Rowlawn, the Uk's leading sports turf specialist. The club has 3 pitches including a full size 300m competition ground and 2 stick and ball grounds.
Facilities also include an all weather 60m x 30m outdoor arena which ensures that play is always possible whatever the weather. It is also a fantastic facility for lessons and schooling ponies. We also have a wooden horse for instruction and practice.
Townend Farm has stabling and full livery facilities for 30 ponies including a horse walker, 20 acres of grazing and an exercise track, making it one of the fastest growing polo club in yorkshire.
Polo lessons are available 6 days a week throughout the year, run by Summit Polo.
Club chukkas are played every Wednesday evening (6.30 pm) and Saturday and Sunday afternoons (2.00 pm) throughout the season. The grounds are open to the public and we warmly invite you to bring a picninc and come and enjoy an afternoon of polo with us, watching club chukkas.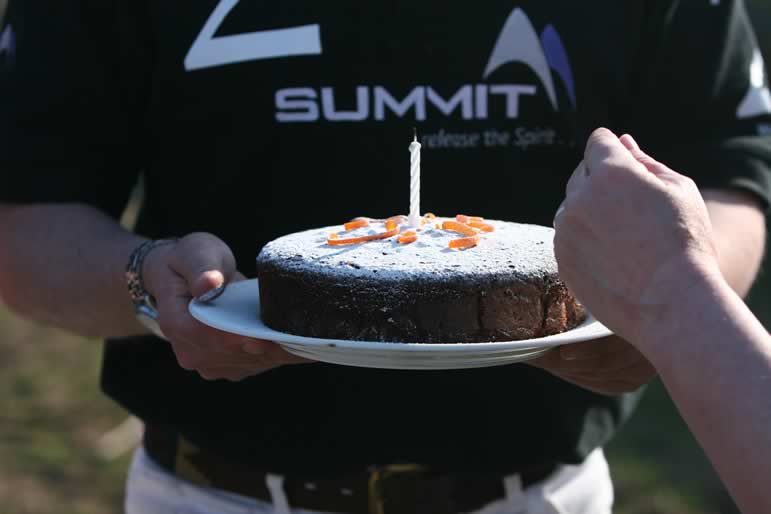 We love birthdays – time for cake!
It would be difficult to find a more friendly club with such spirit that sees members gathering on the pitch after chukkas, to share a beer and a slice of birthday cake when the occassion arises! Come and join us…!